Fox Oil Drilling – Oil Drilling Companies
There are quite a few
oil drilling companies
across the world, and all of them do different jobs at different levels of expertise. The three oil drilling companies i listed below are the ones i follow, and i have provided a snippet of information on each. Oil Rig Jobs No Experience
Noble Corporation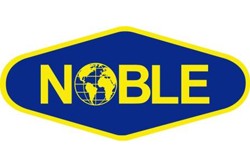 formerly known as Noble Drilling, is a 91 year old Oil drilling company! As their website states, not many companies can claim that milestone. To try and give a scale on the amount of money this company makes, i will give you a figure. $177m. Not per year, but that is there earnings from the second quarter of 2013. Pretty good. In may 2013, Statoil awarded Noble Corp a contract worth 655 million US dollars. The contract length is 4 years and will Noble Corporation will commence operations in 2016.
Fox Oil Drilling Company
Fox oil drilling company are involved in oil exploration, production, and are also available for contract drilling. They are seen as a rising star in the oil industry, and own an incredible ship. They don't just do offshore drilling though, they do mainland drilling also. They are involved in oil drilling operations across the entire world! There main oil drilling operation currently is in Eygpt, but they aren't exclusively in oil funnily. They are involved in tourism, importing and construction. Upon reading Fox oil Drillings website, it is clear that they have plans to take things much further, and are actively involved in oil and gas exploration.
Fox Oil Drilling History
It all began in 1972 when Mr Fox began drilling oil wells in Oklahoma, funded with money from private investors. They then went on in the oil drilling field to Kansas and Arkansas, and now have thousands of employees, and fox oil drilling and are involved in contract drilling, oil and gas exploration and are one of the astest growing oil and gas companies in the world. myoildrilling.com ses them as "ones to watch".
Pacific Drilling Oil Drilling Company
Pacific Drilling specialize in ultra deep sea oil drilling operations, and over the last 5 years they have grown to a steady 1000 employee oil drilling company! They currently have 6 ships in there oil drilling fleet, but have another 2 ordered. They are striving to become the preferred ultra deep water oil drilling company. One of their ships, the Pacific Bora recently upgraded by request of its customers, and started working in august 2011 in Nigeria for Chevron.
Unit Drilling Oil Drilling Company
Unit Drilling is a drilling company with operations all over the world. It has over 120 rigs, and 3 "big rigs" that they use for mainly horizontal oil drilling.